Boost Your WordPress Site's Digital Marketing Potential with These Must-Have Tools and Strategies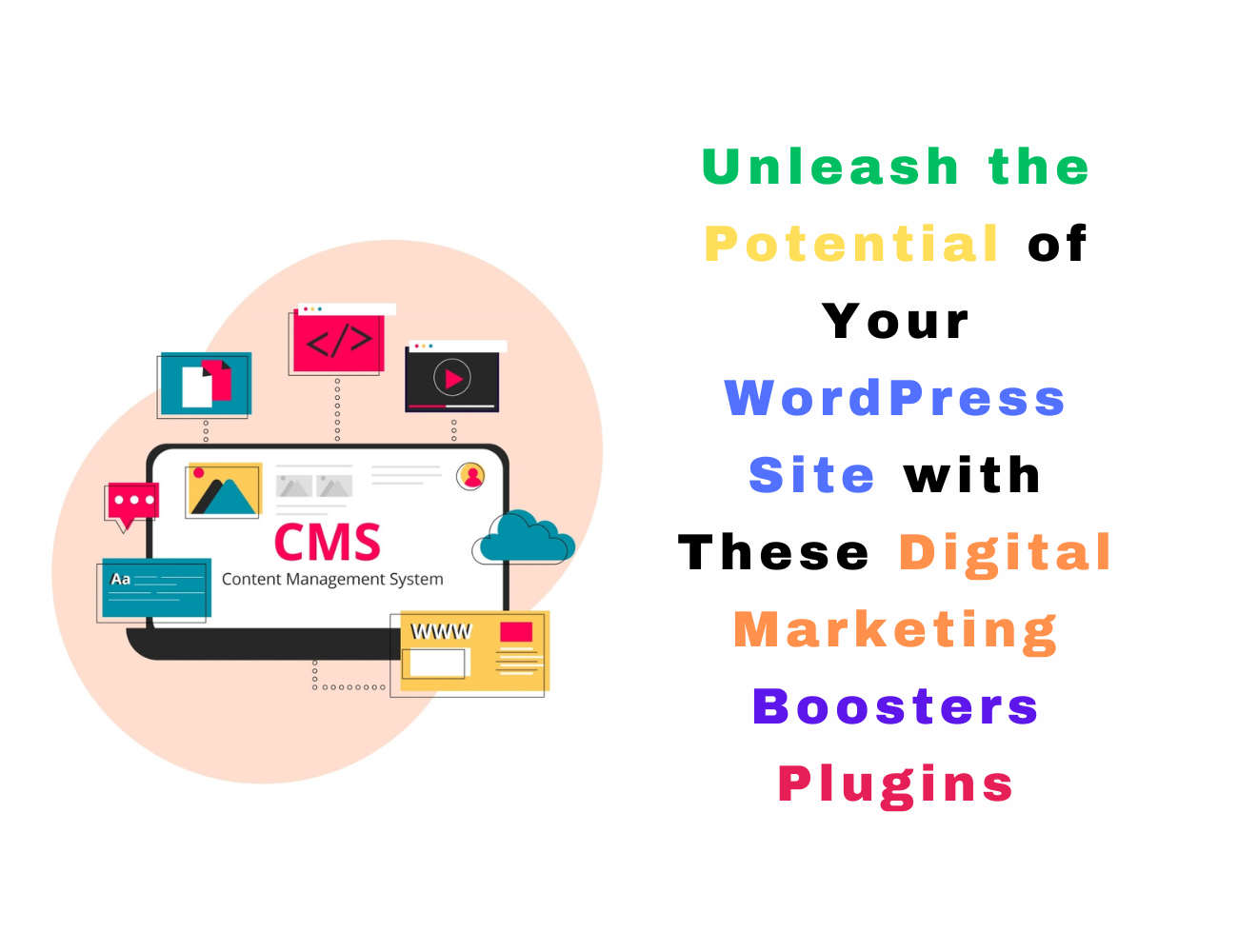 Unleash the Potential of Your WordPress Site with These Digital Marketing Boosters
What Is WordPress?
WordPress is a powerful and versatile content management system that can be used to create a wide range of websites, from blogs and portfolios to e-commerce stores and marketing websites. With the right marketing plugins, you can take your WordPress website to the next level and reach a wider audience. In this post, we'll take a look at some of the best WordPress marketing plugins that you can use to enhance your website.
Some of the useful WordPress SEO plugins which you can use to boost your site's digital marketing
Yoast SEO
Yoast SEO is a powerful plugin that can help you improve your website's search engine rankings. It allows you to optimize your website's content, meta tags, and other important elements for better search engine visibility. The plugin also provides a simple interface that makes it easy to use, even for beginners.
OptinMonster
OptinMonster is a lead generation plugin that can help you grow your email list and convert more visitors into customers. It provides a wide range of opt-in form types, including pop-ups, slide-ins, and more. The plugin also includes advanced targeting and segmentation features, so you can create personalized campaigns that resonate with your audience.
WPForms
WPForms is a drag-and-drop form builder that allows you to create custom forms for your website. It includes a variety of templates and customization options, so you can create forms that fit your specific needs. The plugin also integrates with popular email marketing services like Mailchimp and Constant Contact, making it easy to add new subscribers to your email list.
Google Analytics Dashboard for WP
Google Analytics is a powerful tool that allows you to track and analyze your website's traffic. The Google Analytics Dashboard for WP plugin brings this functionality right into your WordPress dashboard, making it easy to access and analyze your website's traffic data. You can see how many visitors your website is getting, where they are coming from, what pages they are viewing, and much more.
Sumo
Sumo is a suite of marketing tools that includes features like social sharing buttons, contact forms, and email capture forms. This plugin makes it easy to add these features to your website without any coding knowledge. Sumo also includes analytics and reporting features, so you can see how your marketing efforts are performing.
MonsterInsights
MonsterInsights is a Google Analytics plugin that provides detailed analytics and insights for your website. The plugin includes a range of features, including real-time stats, custom reports, and eCommerce tracking. MonsterInsights also includes a variety of integrations, so you can connect your website to other marketing tools like OptinMonster and Google Ads.
Jetpack
Jetpack is a powerful plugin that includes a variety of marketing features, including social sharing buttons, email subscriptions, and website statistics. It also includes security and backup features, making it a versatile all-in-one plugin for WordPress.
In conclusion, these are just a few of the many marketing plugins available for WordPress. By using these plugins, you can optimize your website for search engines, track your website's traffic and analytics, and convert visitors into subscribers and customers. With the right combination of plugins, you can create a powerful marketing strategy that will help you achieve your business goals.
State and Props
React js
Javascript Library
Redux
WordPress