Unleash the Potential: A Versatile and Responsive Bootstrap 5 Template for Multiple Purposes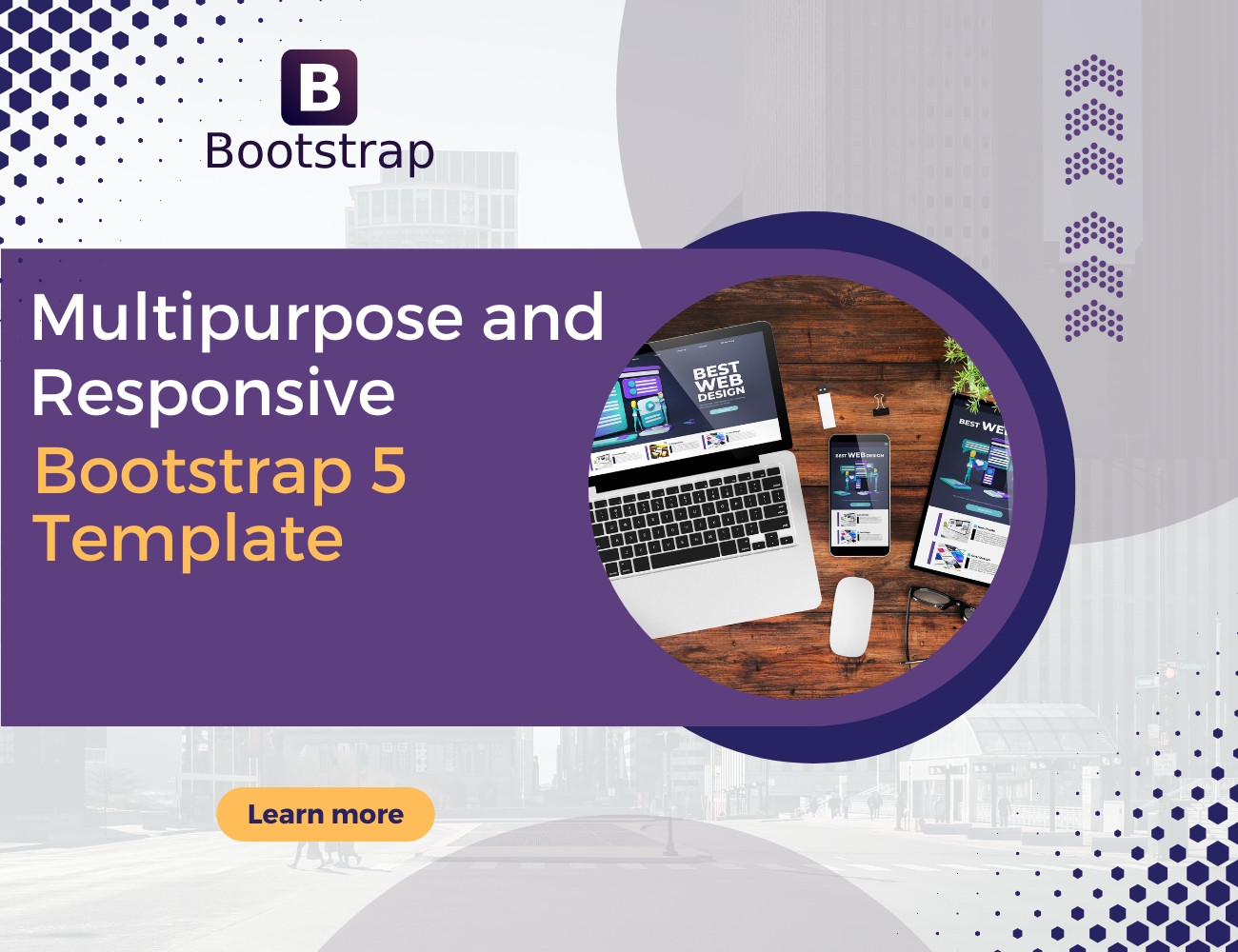 Multipurpose and Responsive Bootstrap 5 Template
Auli is a creative, responsive, multi-purpose & multi-page html5 template based on latest bootstrap 5 framework. We have built ten type of template design such as digital marketing, finance, freelancing, job, agency, business etc. we will try to more design in future. Our template package includes a total of 5+ ready-to-use websites including niche demos, homepage templates with multi-page templates.it is this huge? Amazing flexibility, creative design, scalable responsive features makes Auli standout from the crowd. Start your own website easier with Auli.
This creative template of 2023 with beautiful and eye catching & unique. It is a complete websites for your personal and business need. Try out the demo.
A multipurpose and responsive Bootstrap 5 template would have several key features:
Responsive design:The template would be designed to adapt to different screen sizes and resolutions, ensuring that it looks great on desktops, laptops, tablets, and smartphones.
Cross-browser compatibility:The template would be compatible with the most popular web browsers, including Chrome, Firefox, Safari, and Edge.
Customizable layout:The template would allow users to easily customize the layout, including the number of columns, the placement of elements, and the overall design.
Built-in UI components:The template would include a wide range of built-in UI components, such as forms, buttons, tables, and navigation menus, to make it easy to create a complete website.
Pre-designed pages:The template would come with several pre-designed pages, such as the homepage, about us page, contact page, and blog page, to save time and effort.
Accessibility:The template would be designed with accessibility in mind and would meet the requirements of the W3C Web Content Accessibility Guidelines (WCAG).
SEO-friendly:The template would be optimized for search engine optimization (SEO), making it easier for your website to rank well in search engine results.
High-performance:The template would be optimized for performance, with fast load times and minimal code bloat.
Well-organized and commented code:The template would have a well-organized and commented codebase, making it easy for developers to understand and customize.
Good documentation:The template would come with detailed documentation, including instructions on how to use the template, customize the layout, and add new features.
Regular updates:The template would be regularly updated to ensure compatibility with the latest versions of Bootstrap and other technologies.
Support:The template would come with a support team that can help you with any issues or questions you may have.
Check Out Pre-made Demos
Multiple possibilities to start build your website into something unique. bg-light-gray from different demo can be combined.
Bootsrap-5
Coupan
Personal Portfolio
Resposive Template
Digital marketing