Step-by-Step Guide to Installing a Lead Management System for Facebook, Google, LinkedIn, and Quora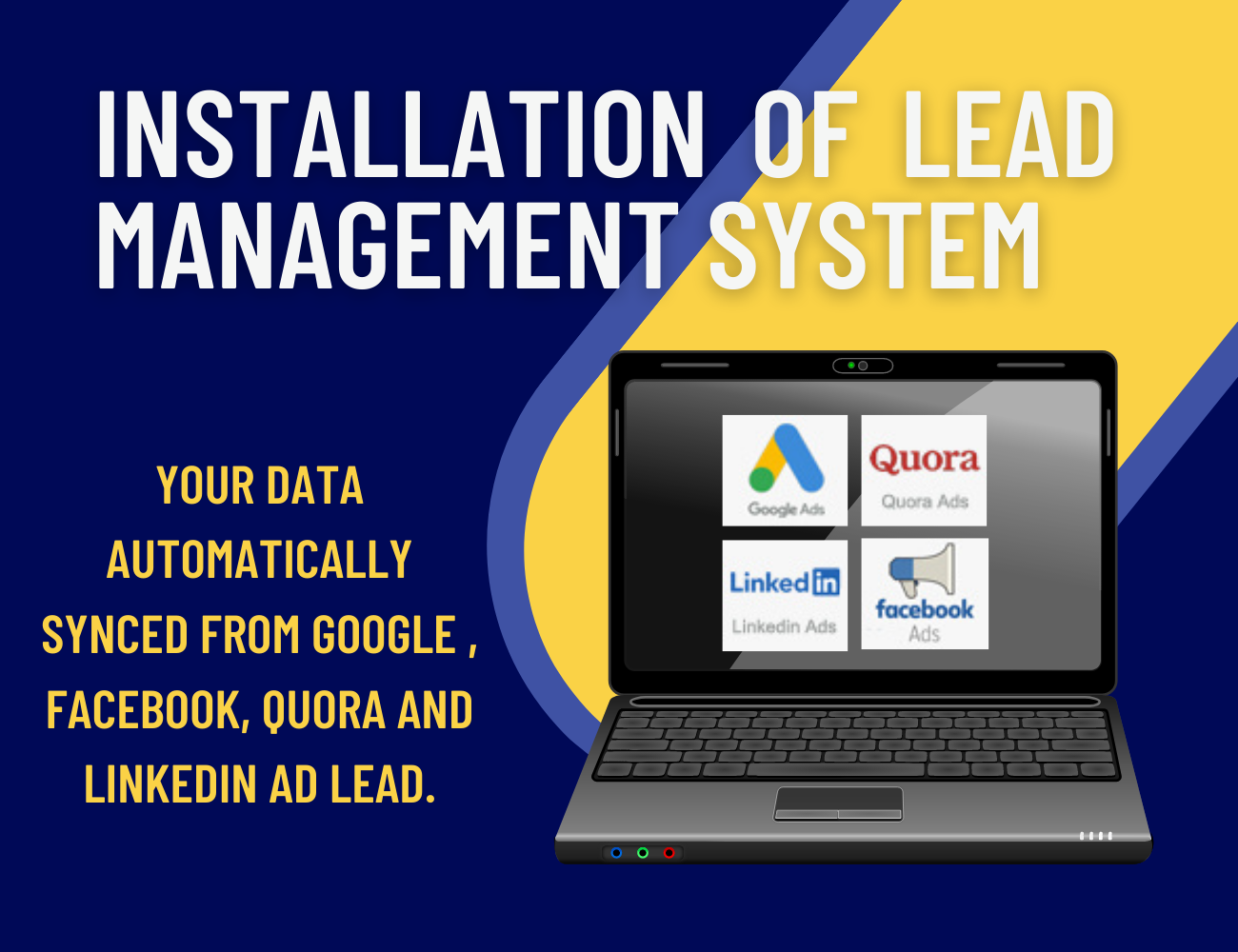 Some steps for the installation of Lead Management System have been described.
Step No.1:- Buy Domain and Hosting plan.
If you have bought your plan then you will get a c-pannel. After login which you have to go to phpmyadmin inside the database. PHP version 7.2.24 is required in phpmyadmin.
Step No.2:- How to connect database in phpMyAdmin?
First of all create a database with the name of lead_manager.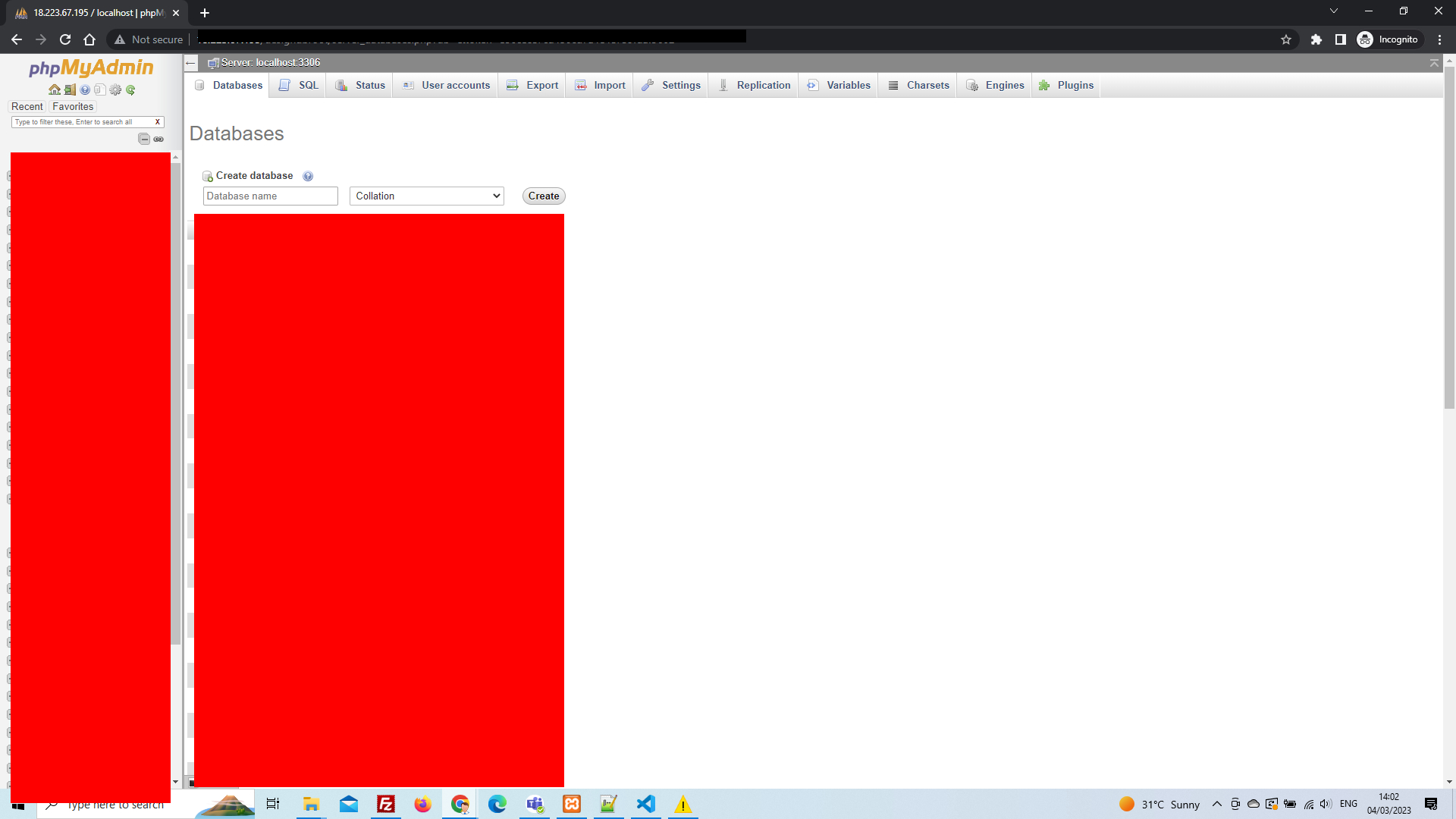 If your database has been created then import the lead_manager.sql file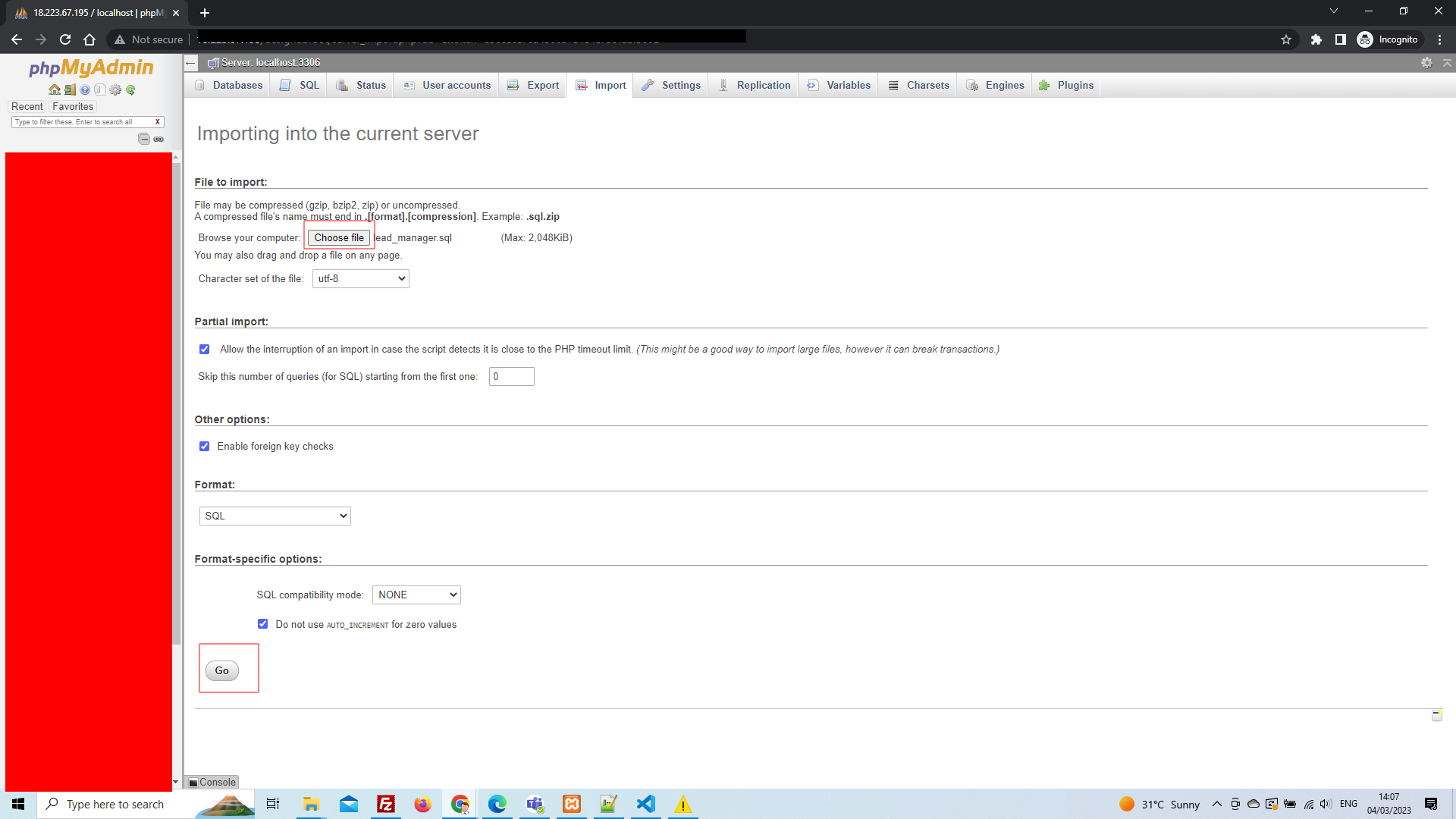 Step No.3:- Configuration of database.
Inside C-pannel you have to go to filemanager. where inside public_html you have to put your project.then Config Folder has to be opened. Inside it the page of coredb.php will appear, it has to be opened and the username and password of the database will have to be entered which would have been created by you.
Step No.4:- Login to dashboard.
Login to the Lead Management System, in which you will see the dashboard. In this dashboard you will see Facebook ad leads, Google ad leads, LinkedIn ad leads, Quora ad leads.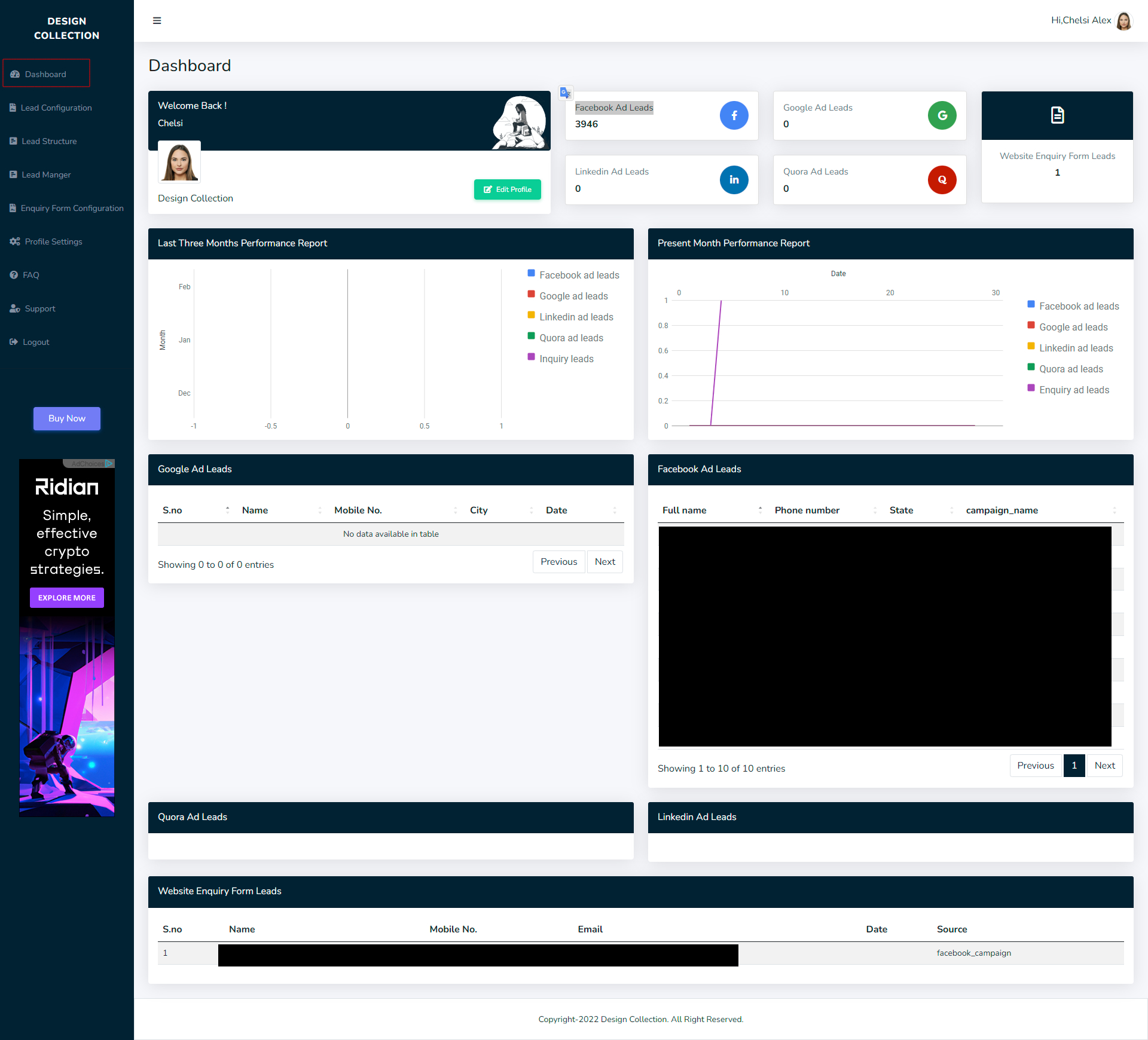 Step No.5:- Lead Configuration.
This configration is very important to get lead into pannel from any lead source.if you are using only facebook lead. kindly used API Nation CRM.if you are using only facebook,Quora,Linkdin lead. kindly used Zapier CRM.
To connect a Facebook lead to the API country, select the source and paste the spreadsheet code and save it. After saving, set up your Facebook field structure by going to the Lead Structure sidebar menu and save it. Then after that go to the Lead Manager menu and reload Facebook Ads Lead. You will see that you will see the complete leads of the spreadsheet.
Note: Copy the Webhook key and URL and paste it into Webhook Integration option after creating Google ad campaign
(click here to know more)
.
Step No.6:- Enquiry Form Configuration.
Our pre-made enquiry form is a short web-based form can easily promoted through different sources of lead and can edited from form setting option. Any visitor can fill out the form and submit it. After submitting the visitor's information is saved in the database, you can see it in the website enquiry form leads.
Enquiry Form URL:

You can select the source of the lead in the inquiry form URL through different lead sources and generate more leads.

Enquiry Form Setting:

In this you can change Subtitle, Title, Header, Footer, Images and many more.

Countries:

In this, you have given the worldwide country code default. And you can select any one country code list.
Note : If you want to add tracking or other conversion code. Open thanks.php web page in any editor tools apply as per your need.
After this, you can go to the dashboard and see that the lead will have come in the website inquiry form, in this you will see the source in which you will get the lead from Facebook campaign, similarly you can use many sources to grow your business.
Step No.6:- Profile Setting
In the profile setting, you will be able to change your Company Name, Copyright, Personal Information, and also your images.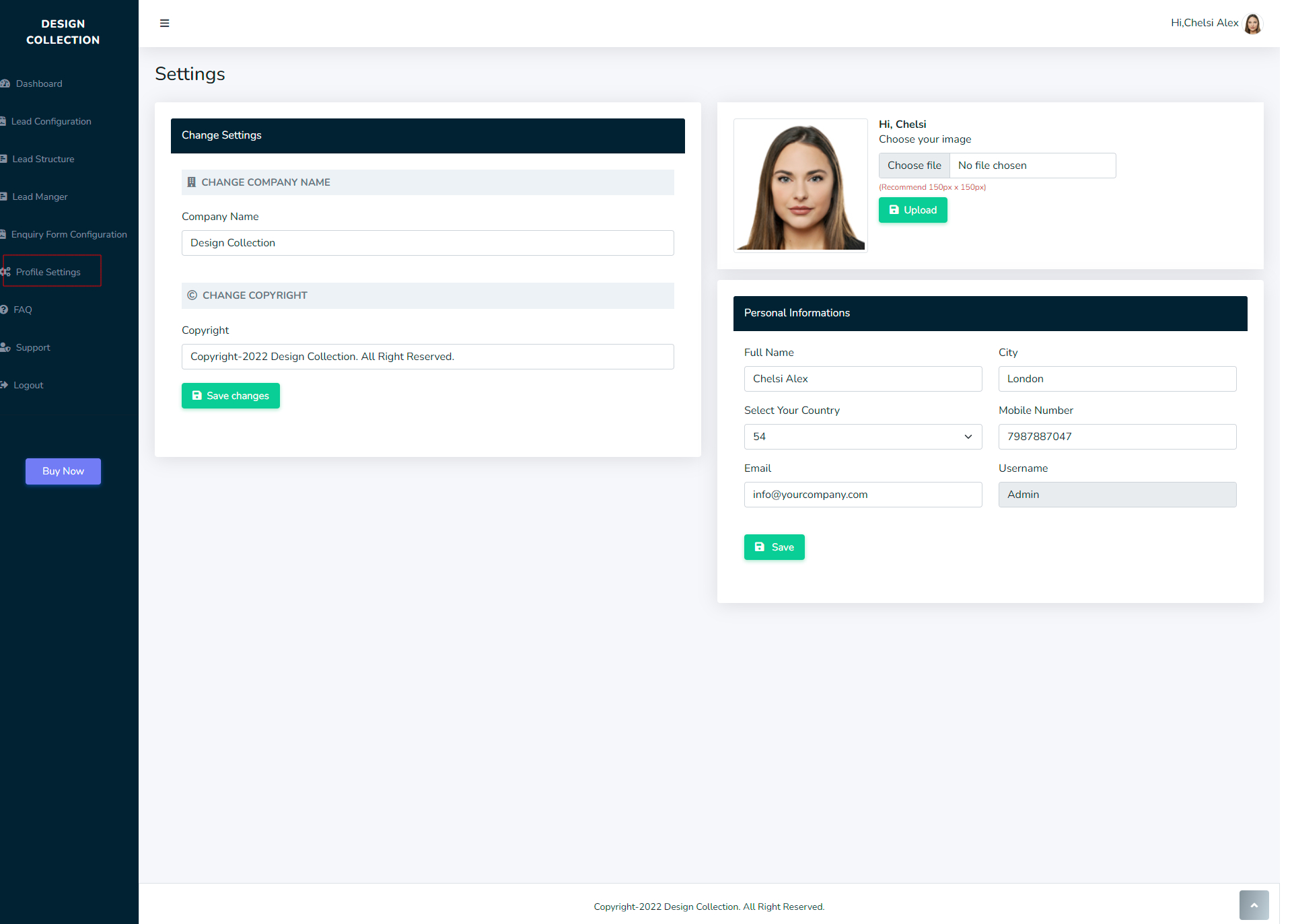 Facebook Lead
Google Lead
Linkedin Lead
Quora Lead
Lead management System
The Ultimate Guide to Effective Lead Generation: Strategies and Tips
Lead Management System – Facebook, Google, Linkedin, Quora