OpenAI's new GPT-4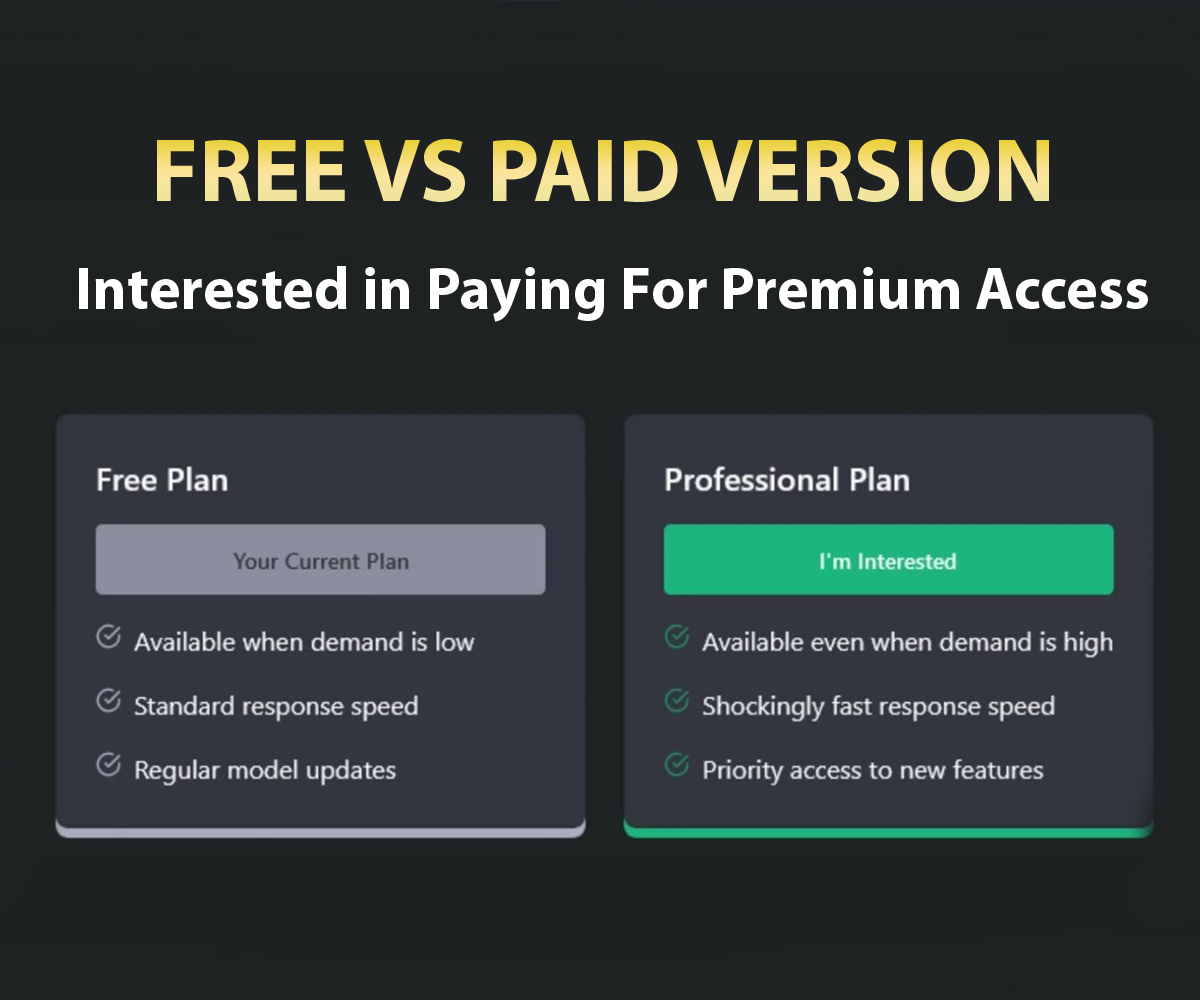 Chat GPT Pro: What Is The Difference Between Free And Paid?
The chatbot is available for free for old users but those who pay a monthly subscription for "ChatGPT Plus" will be able to access the updated version of ChatGPT powered by GPT-4. The subscription model for ChatGPT has been newly started for a while.
Although ChatGPT is available for free, a $42 monthly pro version is apparently being tried.
Earlier last month, OpenAI sent a waitlist for ChatGPT Professional, asking prospective customers not only what they use ChatGPT for most, but also how much they think the price should be.
Free version of Chat GPT offers only a limited set of features and functionalities whereas paid version which is Chat GPT 4 comes with more advanced features and also provides integrations with other software tools.
Free vs. Paid Version of ChatGPT Pro – ChatGPT 4 Review, Use, and New Features
ChatGPT 3 free version and ChatGPT-4 are both based on the GPT (Generative Pre-trained Transformer) architecture. Though, there are a few main differences between the two models.
Older version ie Chat GPT 3 comes with limited usage requests per day and on the other hand paid version of Chat GPT-4 gives you permission for unlimited access features and higher usage limit requests as well.
Depending on the platform, paid access may offer more robust data privacy and security features, such as encryption or strict data retention policies.
Trained Data: ChatGPT-4 is trained in such a manner that it works on a much larger and more diverse dataset, which allows it to generate text which is more human-like text with a higher level of fluency and accuracy.
API: ChatGPT-4 comes with an updated API feature, which allows developers to easily integrate it into their applications and systems.
Scale: ChatGPT-4 is better suited for large-scale production applications because It can manage a higher number of queries than the older version of free  ChatGPT-3.
Performance: ChatGPT-4 outperforms ChatGPT in terms of producing more human-readable natural text and providing a better understanding of content.
Cost: ChatGPT-3  is a free version service while ChatGPT-4 comes with a premium service feature.
In conclusion, ChatGPT-4 is a more advanced and potent version of ChatGPT that was created for usage in production environments. It has more sophisticated features, more data, and better performance, but it comes with a subscription which is very affordable.
For the best seo services in Indore Contact Best SEO Company In Indore Now.
Chat GPT Pro
Chat GPT 3
API
Lead Generation
Chat GPT 4