Maximizing Your Website's Visibility: An On-Page SEO Checklist for 2023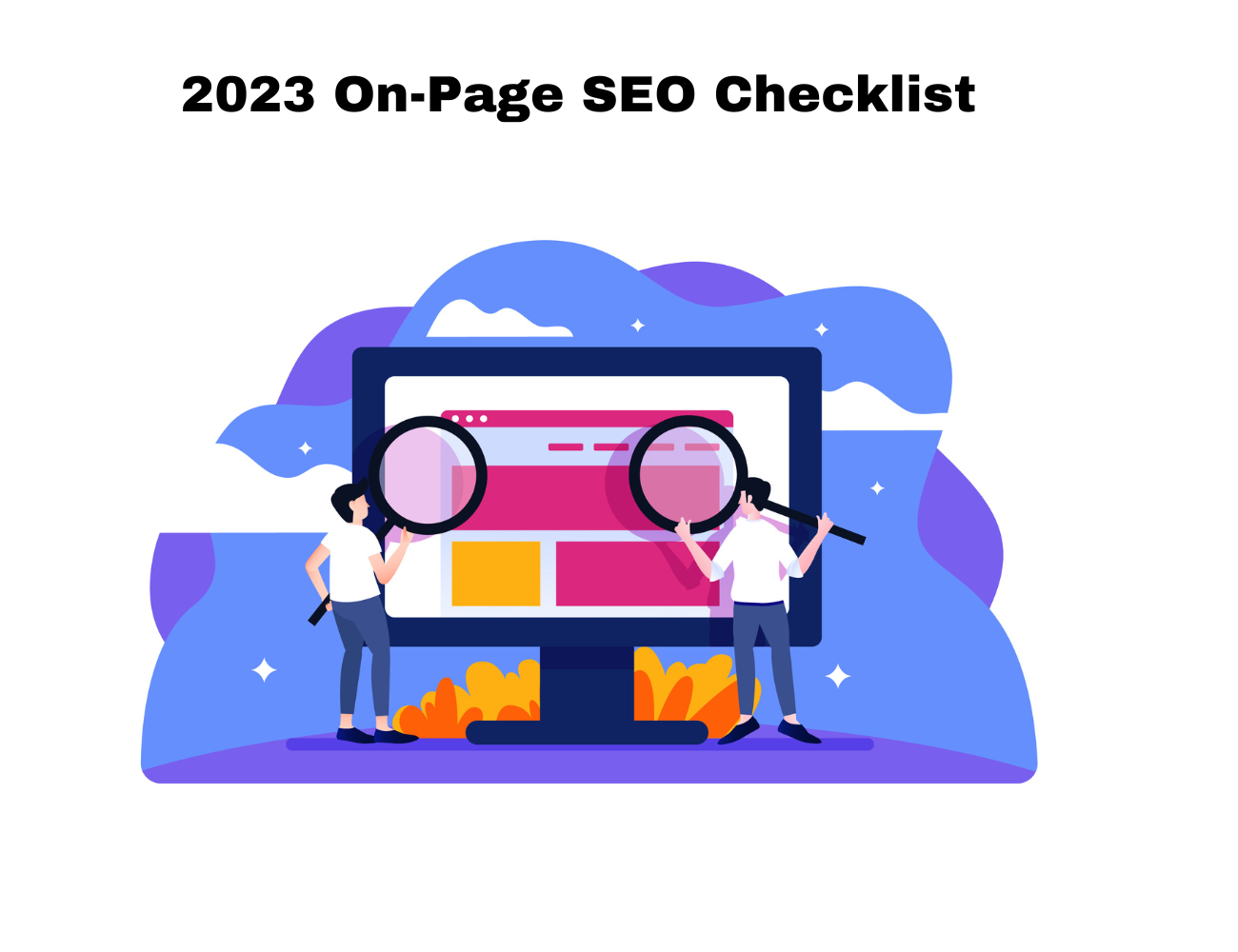 2023 On-Page SEO Checklist 
Your website needs to be search engine optimized if you want to rank well on Google. You have to put a lot of effort into this. On-page SEO, however, can increase visitors and sales to your website when done correctly. You will additionally receive a significant amount of traffic from the appropriate audience.
Structured Data
Structured data is one of the most important parts of SEO. It helps search engines understand the content of your web page in a better manner, which will improve your rankings in search engine results. Structured data can be included in almost every one of your web pages, as well as your targeted keywords. For example, if you want to add structured data to your product reviews page, recipe content page, and article markup. There are various online, free tools available to create different types of schema and add them to your web pages.
To test your snippet, use the schema markup validator
.
You can use schema markup on your website to provide rich information about your goods or services to your potential customers.
Meta Description
Meta descriptions are important elements of on-page SEO, as they provide a brief summary of a webpage's content and help search engines and users understand what the page is about. Optimizing meta descriptions can improve click-through rates and ultimately drive more traffic to your site.
Here are some tips for optimizing meta descriptions:
Keep it concise: Meta descriptions should be around 155-160 characters, so make sure to keep your description concise and to the point. Avoid using filler words or unnecessary details.
Include relevant keywords: incorporate relevant keywords that users might search for when looking for your product, service, or content. However, don't stuff keywords unnaturally.
Make it compelling: Use a call-to-action to encourage users to click through to your website. This can be something like "learn more" or "find out how."
Match the content: Ensure that the meta description accurately reflects the content of the page. Users are more likely to bounce if the content doesn't match their expectations.
Avoid duplicate meta descriptions: Each page on your website should have a unique meta description that accurately describes the page's content.
By following these tips, you can optimize your meta descriptions to improve your website's search engine visibility and attract more relevant traffic to your site.
The most crucial guidelines and components should be followed while optimizing your website's SEO. Making effective meta descriptions is essential whether you are performing SEO for a home services business or an e-commerce business since they let Google know what the page is about. Your meta description's chances of getting clicked and generating more traffic rise with how interesting and distinctive it is. You should have basic knowledge of coding as well, like HTML, CSS, server knowledge, domain knowledge, hosting knowledge, etc., while optimizing your website's SEO. 
Don't Forget To Optimize Your Images And Alt Tags
Add related, targeted keywords in the alt tags for your images. This improves the content's readability and search engine understanding. Adding an alt tag to the product image, for instance, can help the search engine comprehend your intent if you're selling a product. The ranking of your website on Google will improve as a result.
Improve the User Experience and Speed of Your Website
Make your website's web pages such that they load in less than 3 seconds and give the best user experience to your web pages so that when they look for any contact information, it does not take more than 5 minutes to find it.
Why are internal links important for SEO?
Internal links are clickable pointers to web pages within the same domain. They don't link to pages on other domains as external links do.
Internal links make it easier for Google to find, index, and comprehend every page on your website. Internal links can send page authority (also known as PageRank) to significant pages if you employ them wisely. To put it briefly: internal linking is essential for every website that wants to rank higher in Google.
Background and Foreground Color
Web Template
Color Checker
Template
Best SEO company In Indore